Commercial Roofing Done Right
Property Craft goes above and beyond to ensure that your roof is handled with nothing but the best. Repairing, Maintaining, and Installing roofs of commercial structures requires training and experience to successfully avoid damage and leaks. We are driven to provide excellent workmanship and customer care. Using the best quality materials and most efficient processes, we offer a complete range of commercial roofing services designed to withstand the worst Colorado storms. Serving all of Colorado, we have local offices in Pueblo and Colorado Springs.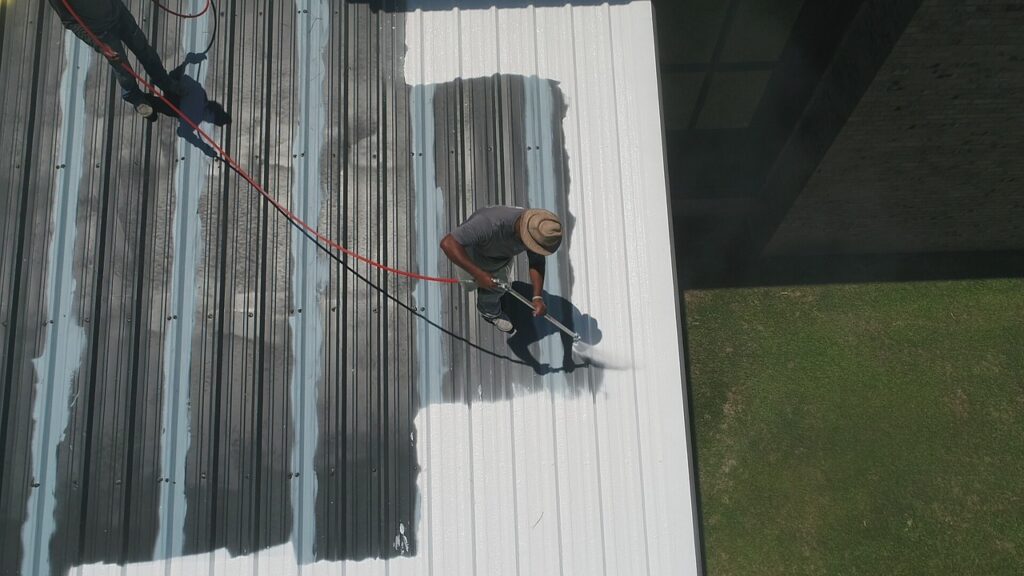 Our highly experienced team of roofers work vigorously to provide businesses with roofing solutions designed to keep commercial buildings running seamlessly. We provide roofing options for your commercial building including but limited to silicon, metal, asphalt and shingles.
Preventative Maintenance or Re-Roof?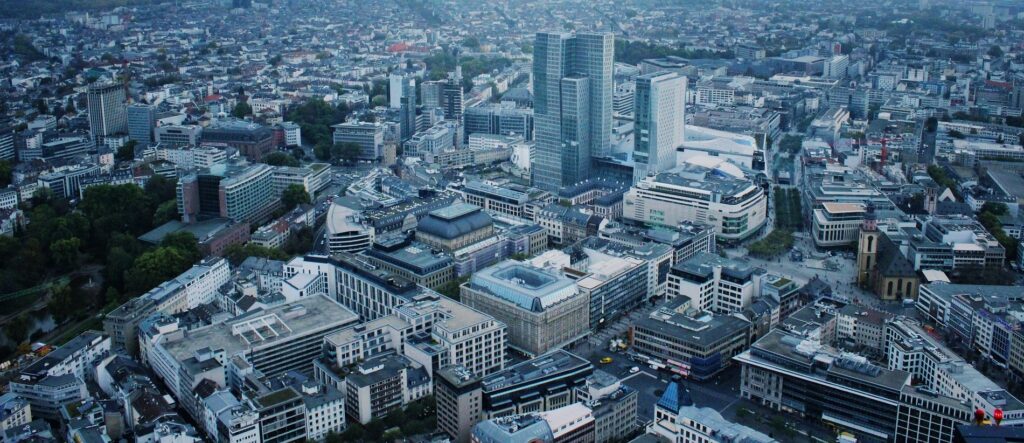 Our commercial roofing inspectors identify the points on your roof that experience the most wear throughout the year and are available to provide a comprehensive inspection to ensure that your roof is functioning at optimal levels. They can build a report showing you if you just need some preventative maintenance or need a new roof.
Products
We have a wide range of roofing materials to choose from. We can match the material that you currently have for repairs and offer a large variety of roofing products to suit your ideal roof for new construction and replacing your existing one.
Owens & Corning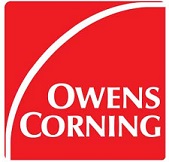 Owens and Corning offers a wide variety of products. Here we have featured a few. For a list of all roofing products and colors, please visit https://www.owenscorning.com/en-us/roofing.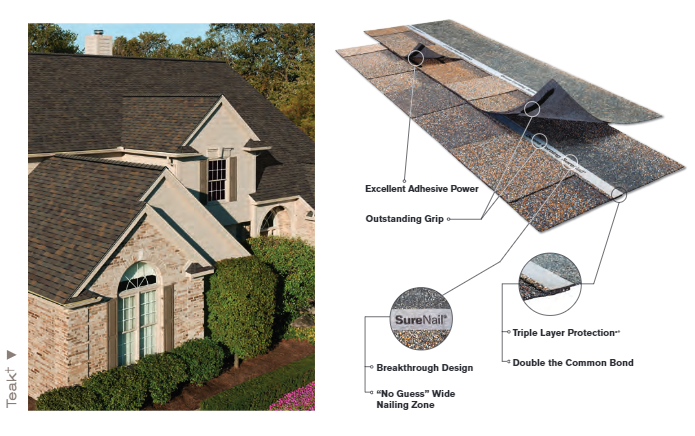 SureNail Technology
Breakthrough Design- Woven fabric engineered to deliver consistent fastening during installation.
Triple Layer Protection-Triple layer of reinforcement occurs when the fabric overlays the common bond of the shingle laminate layers that offers excellent fastener holding power.
Outstanding Grip- Owen and Corning's enhanced Tru-Bond Sealant grips tightly to the engineered fabric nailing strip on the shingle below.
Excellent Adhesive Power- Wide adhesive bands specially formulated to help keep shingle layers laminated together.
Exceptional Wind Resistance- With only 4 nails, engineered to deliver 130-MPH wind warranty performance. Fewer nails can mean fewer deck penetrations.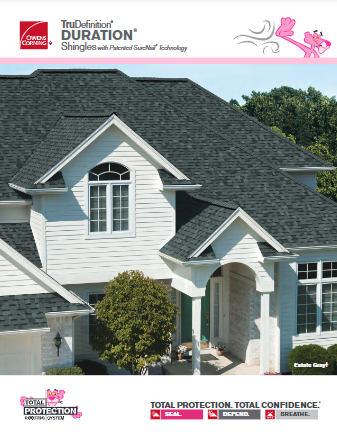 Bold contrast. Deep dimension. TruDefinition.
Owens and Corning's TruDefinition Duration Shingles are specially formulated to provide great contrast and dimension to any roof through the use of multiple granule colors and shadowing. They offer combination of color and depth like no other.
These shingles are available in popular colors and feature a Limited Lifetime Warranty (for as long as you own your home) and 130-MPH Wind Resistant Limited Warranty (from Owens and Corning) and are produced with StreakGuard Protection to inhibit the growth of airborne blue-green algae. Owens and Corning provides a 10 year Algae Resistance Limited Warranty. Not only do these shingles provide outstanding color and dimension and come with with impressive warranties, they also come with the advanced performance of patented SureNail Technology.
TruDefinition Duration Colors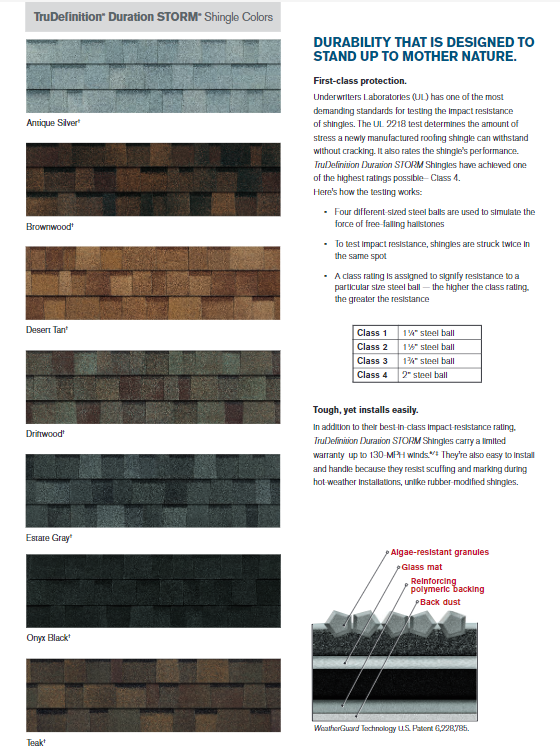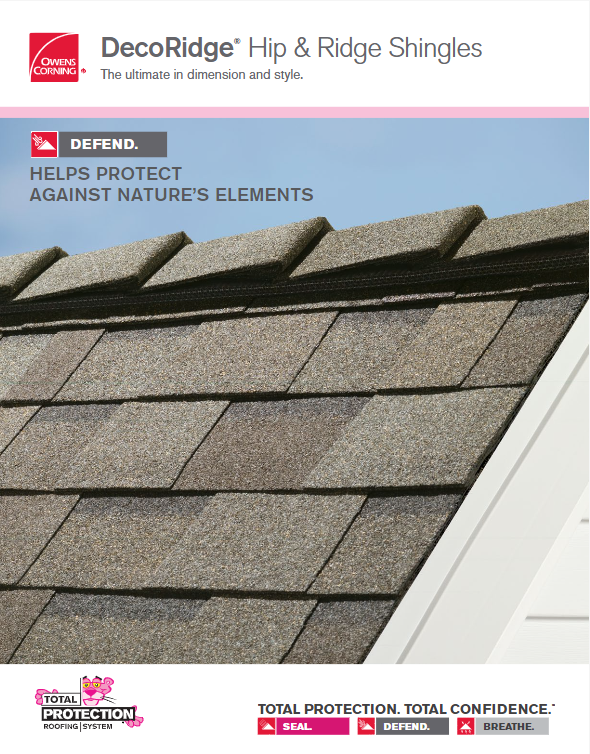 Thickness. Depth. Appeal.
DecoRidge Hip & Ridge shingles offer:
High Profile- Multi-layered; thick bull-nosed design offers a refined look.
Durable Construction- Heavyweight laminate construction with SBS-modified asphalt is the key part of the exposure that won't crack- even in cold weather- offering high performance and flexibility.
Pre-formed Design- Simple instillation with no need for folding or bending during installation.
Exceptional Performance- 110-MPH* wind resistance with standard 2-nail application.
Matching Color Palette- Available in corresponding Owens and Corning shingle colors to ensure seamless color blends and brand consistency.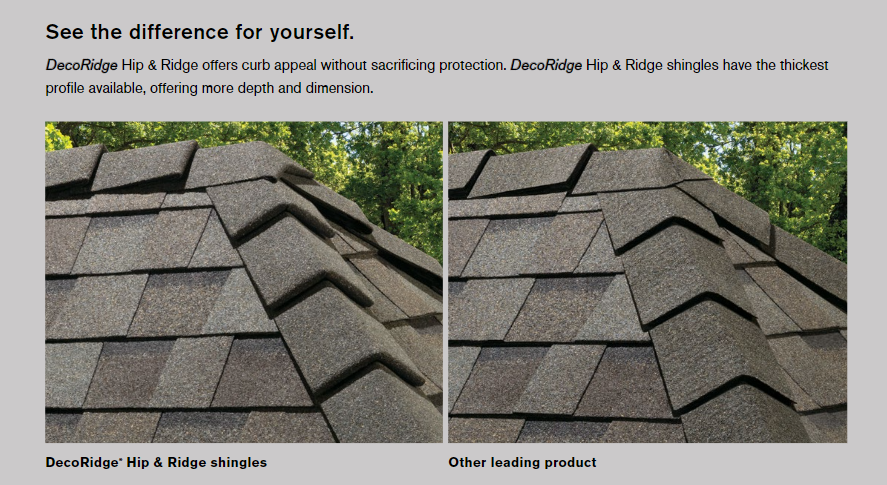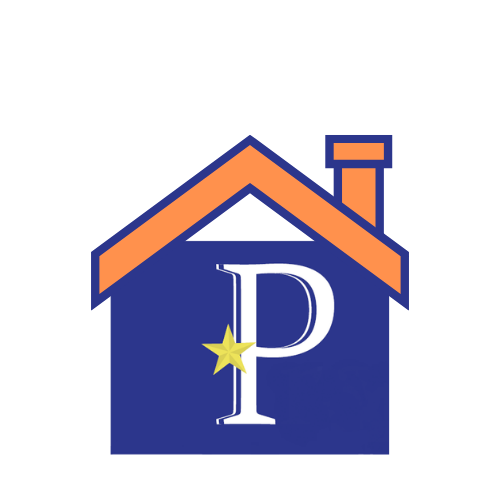 Certainteed

Certainteed offers a wide variety of products. Here we have featured a few. For a list of all roofing products and colors, please visit https://www.certainteed.com.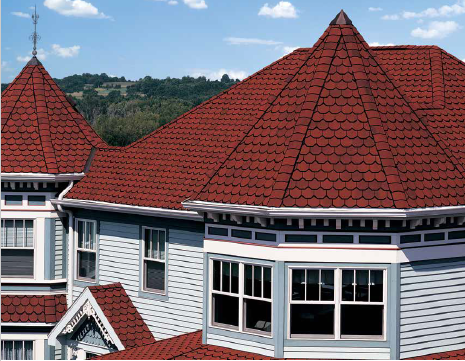 Perfect Pitch in the Grand Style

Carriage House, shown in Georgian Brick
• Hand-crafted scalloped cut that mimics natural slate
• Dynamic color options
• StreakFighter® protection against algae
• Superior resistance to fire and high winds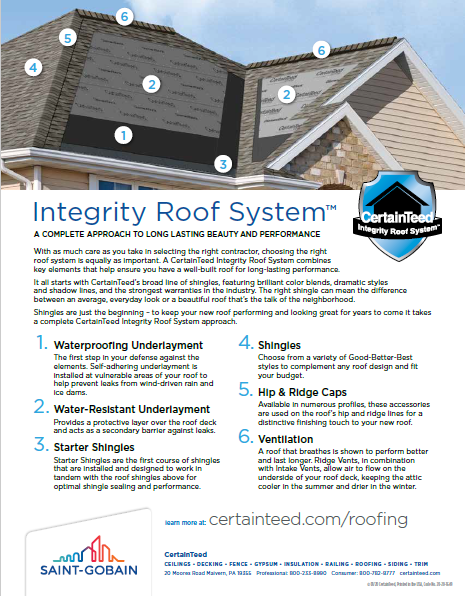 Malarkey

Malarkey offers a wide variety of products. Here we have featured a few. For a list of all roofing products and colors, please visit https://malarkeyroofing.com/products.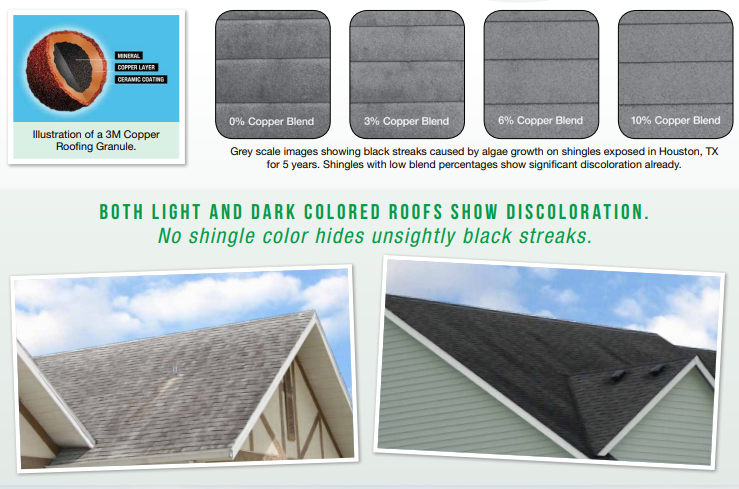 HOW DOES THE WHOLE SYSTEM WORK ?
Malarkey Roofing Products® featuring Scotchgard™
Protector help preserve your roofing investment.
Shingles featuring Scotchgard™ Protector utilize
3M™ copper-containing granules and have been
third-party tested to make sure manufacturing
requirements are met. Copper granules are designed
to allow the copper ions to slowly disperse and
protect the roof from algae over a period equal to the
useful life of the shingles themselves.
Malarkey uses the correct ratio blend of copper
granules to provide proper coverage and
protection from black streaks caused by algae.
And More!
We also offer metal, silicon, and much more! Contact us today to find out more!